Medical Facilities
Allina Health Clinic Will Open March 16th.
Click here for local Providers
Location
310 South Main Street
Lamberton, MN 56152
Temporary Hours
Monday March 16: 8:00am-4:30pm
Wednesday March 18: 8:00am-4:30pm
Monday March 23rd: 8:00am-4:30pm
Tuesday March 24th: 8:00am-4:00pm
Wednesday March 25th: 8:00am-4:30pm
Thursday March 26th: 8:00am-4:00pm
Tuesday March 31st: 8:00am-4:00pm
Regular Hours Begining April 1st
Tuesdays: 8:00am-5:00pm
Thursday: 8:00am-2:00pm
Phone 507-752-7375
Appointments 877-412-7575
---

Nursing Home
We are fortunate to have the Valley View Manor Healthcare Center right here in Lamberton. You will appreciate their philosophy…
At Valley View Manor, the Golden Rule is not some forgotten old adage. It's the way we live. We all treat each other – those who live here, their visitors, and all of us who work here – with respect, compassion and dignity….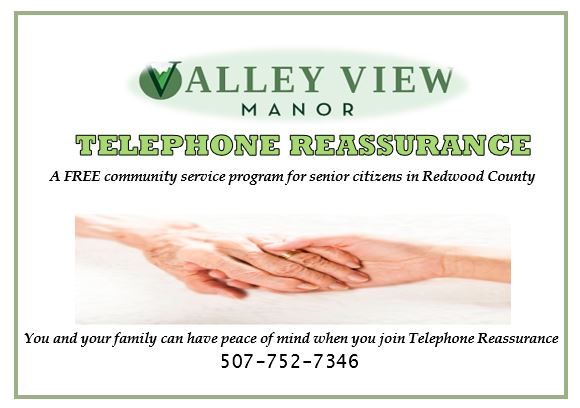 200 East 9th Avenue
Lamberton, MN 56152
507-752-7346
Click here to find more information about this Superior Health Facility.
Relevant Documents