Ambulance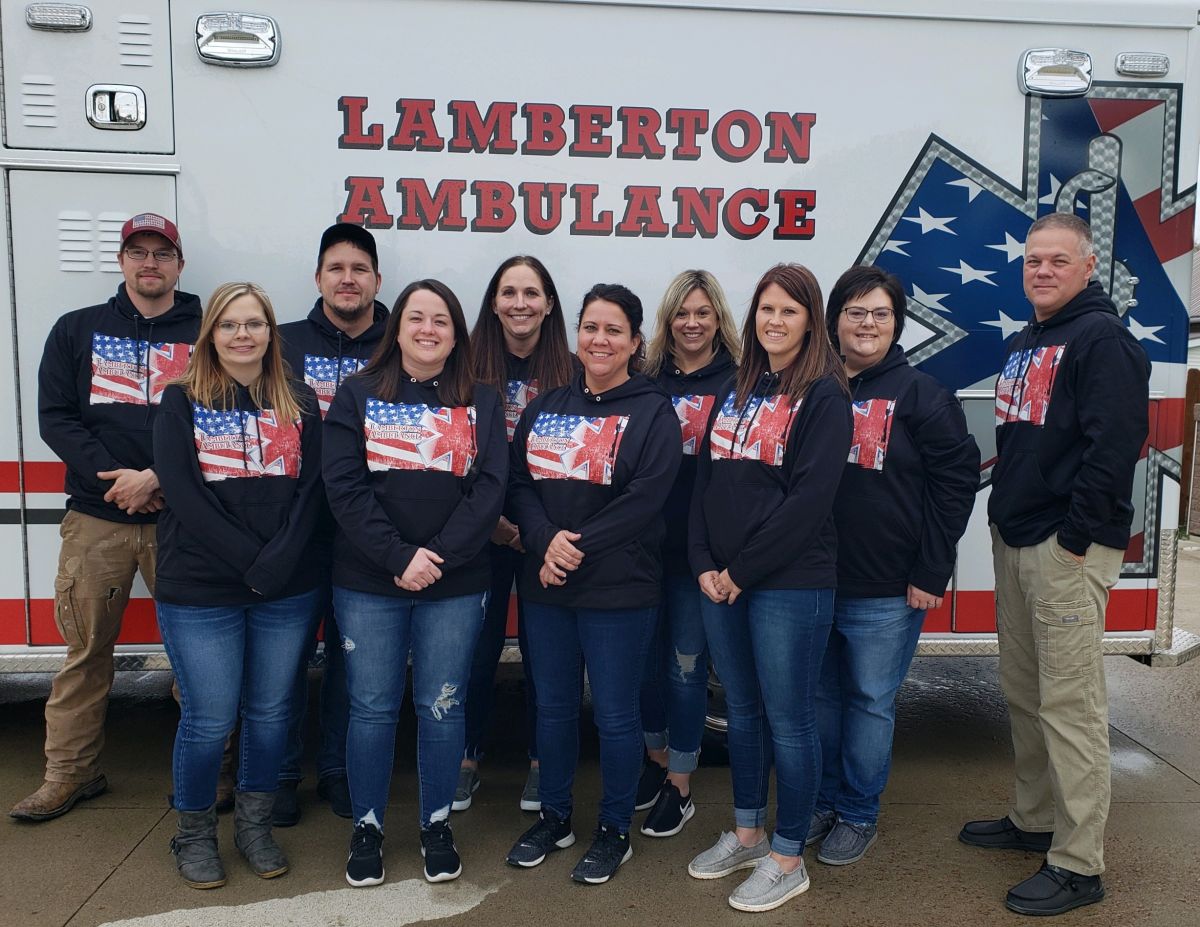 Front Row: Stacy Stoppel, Debbie Vollmer, Stacy Osland, Nicole Maher
Back Row: Colby Davis, Rob Stoppel, Allison Rue (Director), Britany Bartholomaus, Jill Irlbeck, Derek Stevenson
Not Pictured: Kelly Birkemeyer, Tim Birkemeyer, Heidi Conyers, Matt Lenning, John Mariner, Tony Sauer, Julie Senst.
The Ambulance Service is a city owned organization staffed by local volunteer certified Drivers and EMR's and EMT's. Lamberton Ambulance Service is a Basic Life Support Service that covers 3 cities and 205 sections in 11 different townships
2023 Ambulance Members


Director: Nick Anderson

Name

Certification

Member Since

Jill Irlbeck
EMT
1996
Debbie Vollmer
EMT
2014
Stacy Osland
EMT
2016
Colby Davis
EMT
2017
Matt Lenning
EMR
2017
Tim Birkemeyer
EMT
2017
Derek Stevenson
EMT
2018
Mindi Hesse
EMR
2019
Heidi Conyers
EMT
2019
John Mariner
Driver
2019
Stacy Stoppel
EMT
2020
Nicole Maher
EMT
2020
Rob Stoppel
Driver
2020
Tina Lambert
EMT
2022
If you are interested in joining the Lamberton Ambulance Service please contact city hall or a member of the service.
Emergency-Dial 911
For patient billing inquiries contact Expert Billing Service at 888-680-7540