City of Lamberton....A Great Place to Live!
In the City of Lamberton, we are defined less by boundaries on a map than by the sense of shared values our residents hold dear. Small town values, guided growth, preservation of historical, cultural, and natural heritage are just a few of the core principles that makes the City of Lamberton a wonderful place to call home.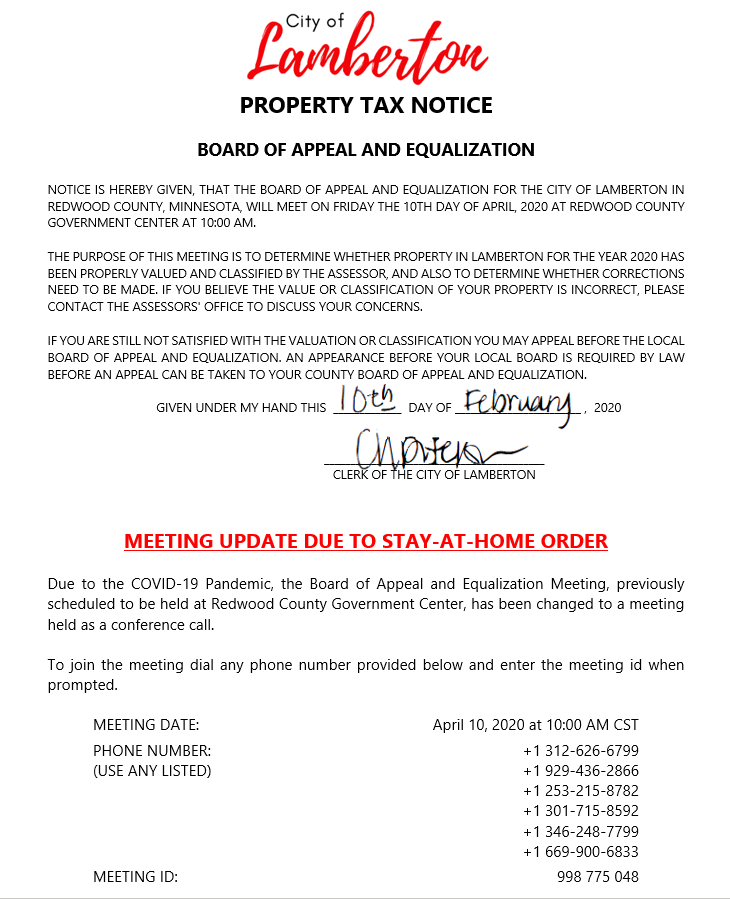 ---

---
CORONAVIRUS (COVID-19) INFORMATION

---
SEASONAL JOB OPENINGS!
See the Employment Opportunites section for more info!
---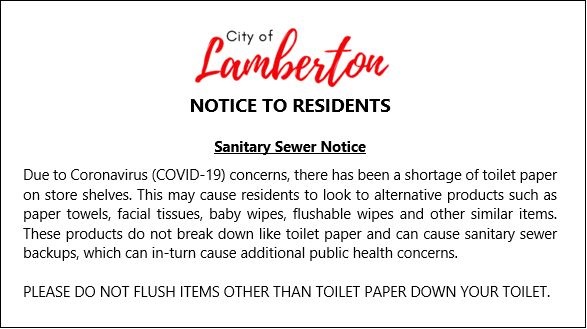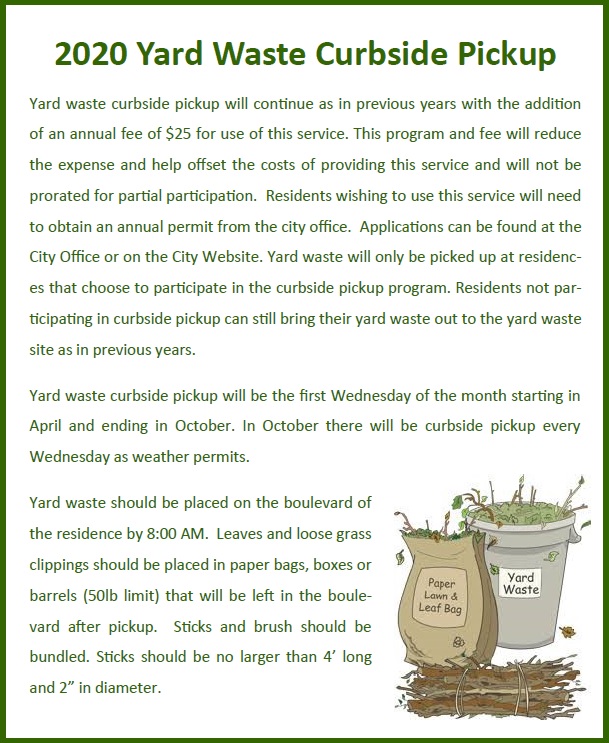 ---

NOTICE: STARTING JANUARY 20, 2020

THE KUHAR DAM AND SANBORN LOWER DAM
(ON THE COTTONWOOD RIVER) WILL BE REMOVED.

PLEASE TAKE NECESSARY ACTION IF USING THE RIVER DOWNSTREAM OF THESE LOCATIONS.
---
REMINDER
Snowmobile & ATV Permits
City Ordinance No. 138 prohibits the riding of Snowmobiles and All-Terrain Vehicles on city streets without a local permit. All-Terrain Vehicle permit applications are available at the City Office. The fee for the permit is $15.00 for 2020.
Please remember to bring your driver's license a copy of your insurance card.