For Sale
Listed below is surplus equipment or property that is currently for sale.
Bidders wishing to inspect items should call Lamberton City Hall (507) 752-7601 for an appointment.
Bids for items shall be placed in a sealed envelope labeled as "SURPLUS BID" and either dropped off or mailed to City of Lamberton, 112 2nd Ave W, PO Box 356, Lamberton, MN 56152.
Items are being sold as-is.
The City has the right to reject any or all bids.
No serial bids will be accepted.
Items must be paid for in full before pick up.
Winning bidders are expected to pick up items within 2 weeks of being notified their bid was selected
Download Surplus Property Bid Form
---
Surplus Items for Sale


There are currently no Surplus Items for Sale
---
Real Property for Sale
Bids received for property will be presented to the city council at the next monthly meeting. IE: Bids Received in June will be presented and reviewed at the July City Council Meeting. Attendance at the Council Meeting is not required.
403 Third Ave W, Lamberton MN
PARCEL: 83-533-0040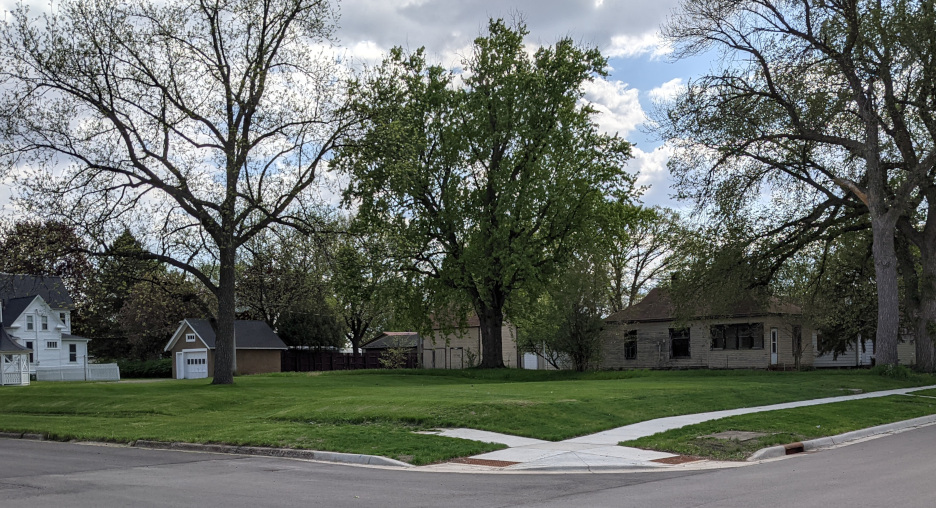 Legal Description: Lots 1 & 2, Block 6 Lamberton & Syke's Second Addition in Lamberton, MN
This property will be sold with a development agreement which requires that a structure with a minimum market value of $35,000 be completed within twenty-four (24) months from the date of purchase or property ownership will revert back to the City of Lamberton.
Questions about this property can be submitted to Valerie Halter. She can be reached by email at vhalter@lambertonmn.com or by phone at (507) 752-7601.
Relevant Documents