Library
Library Hours

9:30-1:00;1:30-6:00

"A library is not a luxury but one of the necessities of life." - Henry Ward Beecher
We couldn't agree more. Come visit your local library. A quiet place to study, relax, work or simply escape in a good book. It's fun, the old fashioned way.
Our Library is a Participating Member of the Plum Creek Library System
Lamberton Public Library
101 E 2nd Ave.
Lamberton, MN 56152
507-752-7220
Fax 507-752-7220
---
---
New Scholastic Digital Resources for Young Learners
BookFlix, where stories and nonfiction connect!
ScienceFlix, science for the next generation!
Watch and Learn, launching new learning adventures and discussions!
Log in using your library barcode.
---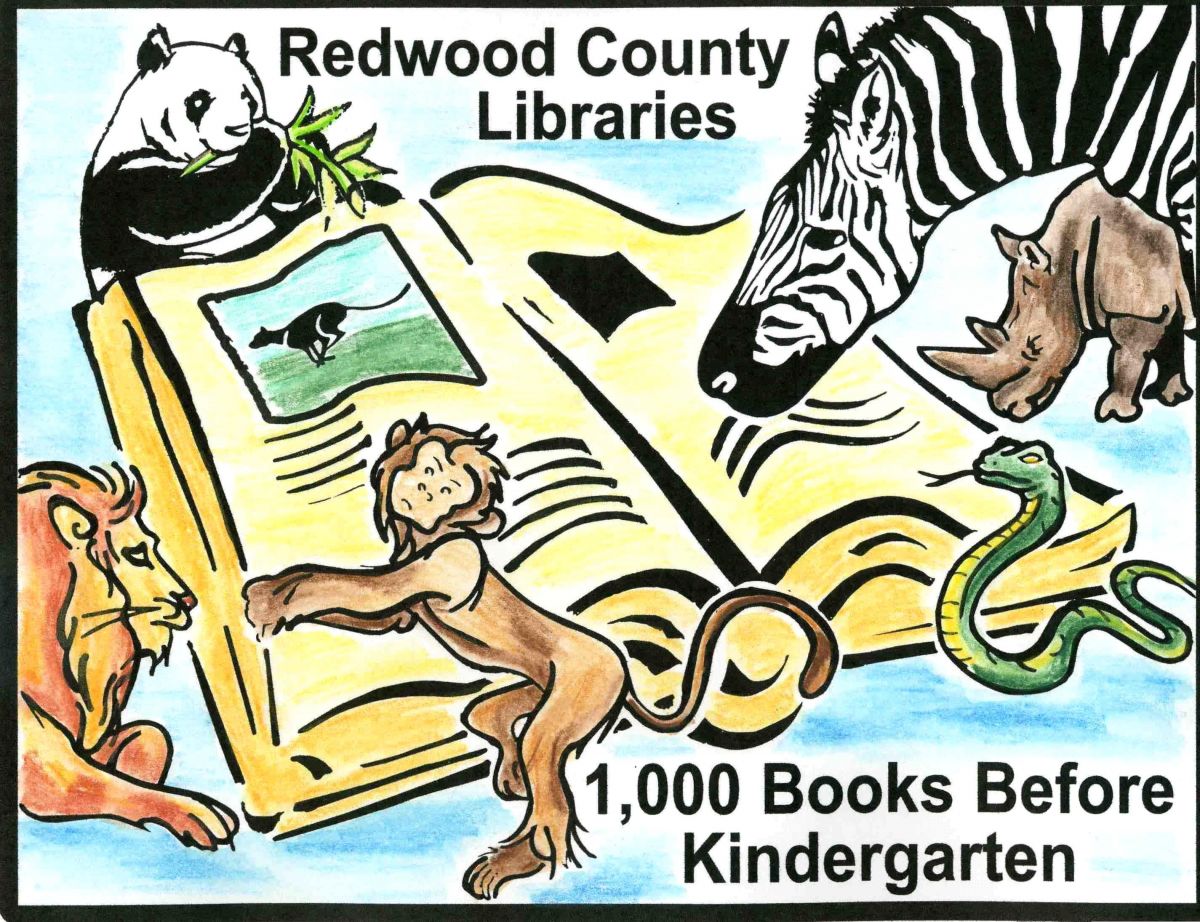 An exciting program designed for Pre-K children and their families. This program is featured at the Redwood Falls County Libraries in Lamberton, Morgan, Redwood Falls, and Wabasso.
1000 Books Before Kindergarten is a reading program designed for children ages birth to 5 years old and their families.
Here is how it works
Register your child at any of the Redwood County Libraries and receive a FREE book bag and reading record to take home.
Write down the title of each book that is read.
3. The child receives a sticker for each 25 books that are read.
4. They will receive a prize after every 100 books that are read.
5. When they complete reading 1,000 books they will be invited to a graduation pizza party and they will receive a diploma, t-shirt and book.
This program is open to ALL youth enrolled in the Red Rock Central school district at no charge.
---
Coming to the Library...
| | | | |
| --- | --- | --- | --- |
| Young Adult | Childrens Books | Adult Books | DVD's |
| Blue Bird | There's a Unicorn in Your Book | The Liar Next Door | Clifford |
| Once Upon a Broken Heart | Just Help | The London House | Ghostbusters Afterlife |
| Whitesmoke | Dino Easter | Sunshine Club | Addams Family 2 |
| Iron Widow | InvesitGator Series | Chasing Shadows by Lynn Austin | The Eternals |
| Briar Heart | Hunting Non Fiction Series | Reminders of Him by Colleen Hoover | Resident Evil Welcome to Raccoon City |
| Dark Rise | | The Match by Harlan Coben | Halloween Kills |
| | | Run Rose Run by James Patterson | Yellowstone Season 4 |
| | | Shadows Reel by C. J Box | You Season 2 |
| | | The Golden Couple by Greer Hendricks | Redeeming Love |
| | | | Encanto |
| | | | Sing 2 |
| | | | Scream 5 |
| | | | Spiderman No Way Home |
| | | | Chucky Season 1 |
NOTE:
Not all of these books and movies do not have exact release dates and may not be available until a later date. This list is just a guide as to what has been ordered for the library.
Group Members
Board Member
Pam Tellinghuisen
Board Member
Alicia Swanke
Board Member
Deb Fredrickson
Vice President
Sharon Furth
Frequently Asked Questions
What is required to get a library card?
A form of ID presented to the librarian, and parental signatures for anyone under the age of 18.
Does the library have a fax machine?
Yes! Faxing is $1.00 per page.
Do you have a copier?
Yes it is 0.25 cents for black and white per page. Color printer is $1.00 per page.
Does Lamberton have a Friends of the Library Group?
Yes. The friends of the library meet on a bi-monthly basis to plan and sponsor events held at the library.