150th Celebration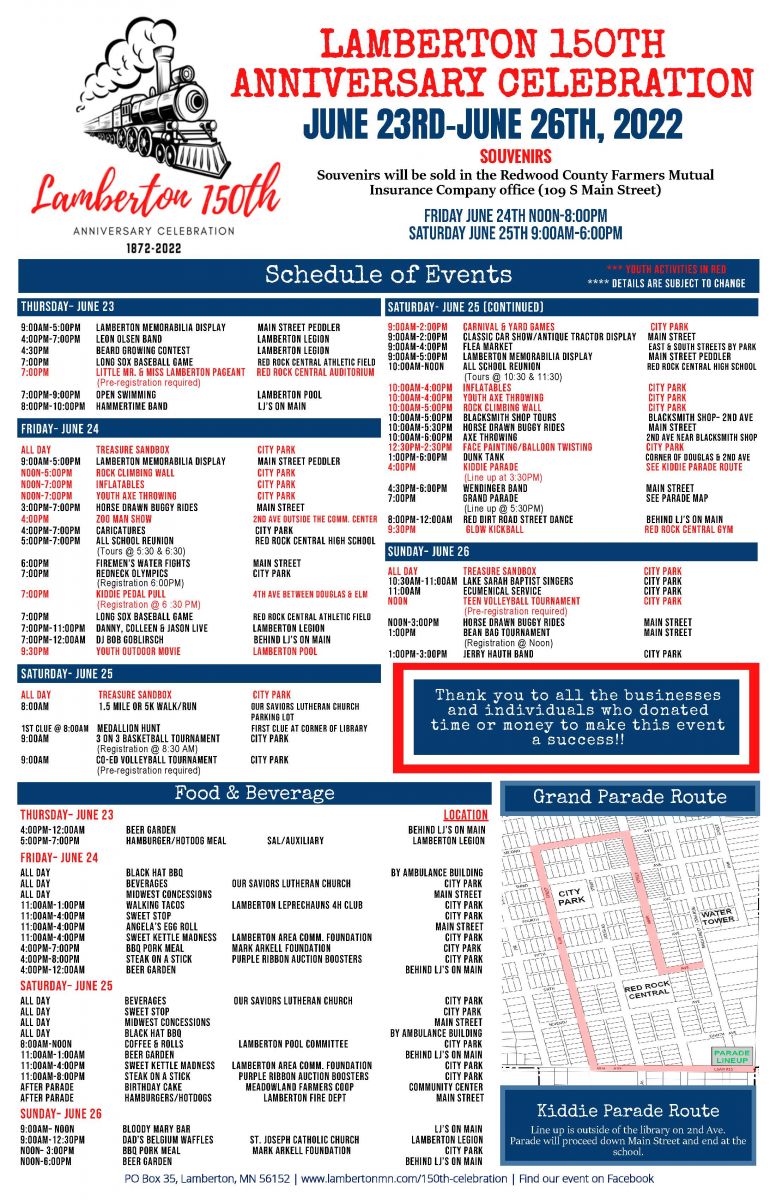 Many of you have asked "How can I help with the Celebration?"
Here is your chance to take a little time to make a big impact on our Celebration.
There are jobs for adults and teens. None will take more then 2 hours of your time and some with be even less.
Sign up for Lamberton 150th Celebration ( https://signup.com/go/MJTprJO ) on @SignUpdotcom today!