Street Project Maintenance
6/28/2021
Monday's street maintenance has been rescheduled due to rain.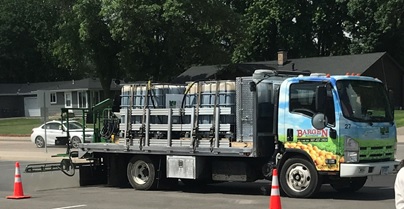 Bargen Inc. will be treating the recently
surfaced streets on Tuesday, June 29, 2021.
Bargen workers will be sweeping the streets to remove debris then applying Replay (a non-toxic bio-based sealant) to the street surface to protect our community's investment.
The following streets must be free of parked vehicles, trailers or other implements by 7:00 AM on Monday, June 28, 2021 so this maintenance can be conducted. Locations affected are Ash Street, 600 & 700 blocks of Second Avenue, Third Avenue, Fourth Avenue and the 1000 block of Elm Street.
Vehicles that remain on the street will
be towed at the owners' expense.